It is a Story of  fox and jackal training in ancient Japan.
It is a story of a training era in which fox and jackal recite sutras and mantras and overcome all trials to become human beings.
Of course, it's an original fairy tale!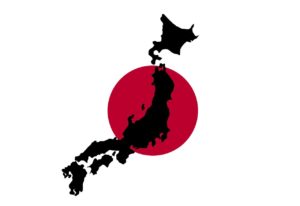 Before we start talking about fox and jackal,
Let's start with the explanation to make Japan more familiar and familiar.
Japan has two main religions, Shinto and Buddhism.
Shinto is gods who created Japan, It is a shrine that worships Shinto deities.
Buddhism is a Buddha that was introduced about 500years after the Shinto god made Japan.
Many Buddhas are enshrined in Japanese temples.
That is why there are many shrines and temples in Japan.
In the story of fox and jackal, Kannon-bodhisattva and Amida-nyorai
appear as two masters.
Nyorai ranks highest in Buddhism, Bodhisattva is trained to become Nyorai.
From this, Amida-nyorai is the boss of Kannon-bodhisattva.
About Amida-Nyorai and the Paradise Land
There is a place in the Christian world called heaven in Buddhism.
It is called paradise pure earth.
According to Christian teaching, bad people cannot go to heaven.
However, even the bad peoples can go to paradise in the paradise world created by Amida-nyorai.
For that they have to recite the Buddha.
It is a wonderful system that you can always go to paradise if you recite the Buddha!
Recite as "Namuamidabutsu"
The meaning of Namuamidabutsu means that
[ I can give myself to Amida-nyorai.]
Hoping to go to paradise near the end of his death, chanting a Buddha and Amida-nyorai will take you to paradise.
Even so, Amida-nyorai has a big bosom that any bad guy can enter in paradise as long as he sings a memorial Buddha!
Let's say "Namuamidabutsu"!
Kannon-Bodhisattva, a disciple of Amida-nyorai, is training to become Nyorai.
Training is the preaching and salvation of Buddha's teachings to eliminate the worries and sufferings of people on earth.
Encourage reciting the Buddha to rescue people from all suffering on earth.
In the story, when the Kannon-bodhisattva spreads the teaching on the ground, the fox and jackal also train together.
Fox and jackal are training on the ground to eventually become human.
In this story I'm writing about the training period of Fox and jackal.
What is a fox impression in Japan?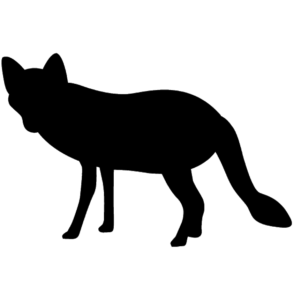 Since ancient times in Japan, foxes have been recognized as animals that are good at transforming and often deceive peoples.
In Japanese folk tales, there are many stories and  sayings that appear as foxes.
In old Japanese tales, foxes are very clever animals and are easy to learn.
In this story I draw based on such a fox image.
The fox becomes a disciple of the Kannon-bodhisattva with the jackal and trained and becomes even smarter.
The fox and jackal can eventually become human from by training for many years.
After that, the fox and jackal that changed to humans will descend on the ground, And cause an incident…
The event is described in another story. This is the story of Japan's Reiwa era.
In this story, many Shinto gods come out. It also introduces "Norito" chanted in Shinto. In Buddhism, sutras and mantras are chanted, but in Shinto, "Norito" is advocated.
I'm sorry, but this story is in Japanese. If you are fluent in Japanese, please take a look here.↓↓↓
And, this blog is a story of the training period of fox and jackal before transforming into a human.
A fox and jackal chanting a sutra and a mantra.
It is a story of the training age when the fox and the jackal chant the sutra and the mantra and overcome all the trials.
About Sutras and Mantras
In the story, fox and jackal use different mantras of their masters, Kannon-Bodhisattva and Amida -Nyorai.
When they chant a mantra, they always cast the mantra while making a mark with both hands. This makes it possible to use the power of the Buddha as our own. A mark is a gesture of symbolic meaning that the Buddha has. By chanting the mantra that the Buddha has, making a mark with both hands and praying, they ask the Buddha to grant their wishes. Whether a wish comes true depends on the power to believe in their Buddha. In other words, by believing and praying for their teachers without any doubt, they will be able to exert their inner power and overcome all difficulties. In this way, the fox and the jackal chant their master, Kannon-Bodhisattva, and the mantra of Amida -Nyorai, and use their spiritual power to travel for training in order to solve various problems on the earth.
On the Sutras and Mantras in Buddhism
While fox and jackal training, there are many scenes in which sutras and mantras are chanted.
Like Christianity and Protestants, there are differences between denominations, but Buddhism also has various denominations.
This story deals with very common sutras and mantras that are not particular about sects.
On the difference between sutras and mantras
Sutras are sentences that describe Buddhist ideas and parables. It is like the Christian Bible. The other mantra is for chanting. A mantra is a curse of the word that calls directly to God and Buddha. Mantras, like sutras, can't just read silently. Mantras cannot be effective unless they are chanted aloud. The reason is that each character of the mantra is said to have spiritual power. For this reason, when chanting a mantra, it is important to say it out loud and to chant every word with a rhythm and to chant it accurately.
In the story, the mantras that fox and jackal chant are all real. Their masters, Kannon-Bodhisattva, and the mantras of Amida – Nyorai are chanted, and marks are made with both hands.
The mantra of Amida – Nyorai is " oṃ amṛta-teje hara hūṃ"
The mantra of Kannon-Bodhisattva is" oṃ ālolik svāhā"
The notation of the mantra is Sanskrit. In Japanese, you can write in katakana and understand how to read it, but it is difficult for me as a Japanese to understand how to pronounce Sanskrit in English, so if you are interested, please check it yourself. (I think that the pronunciation of the mantra that the fox and jackal chant in the story is the pronunciation of the Japanese reading.)
Like the fox and the jackal, if you believe in God and Buddha and chant the mantra with all your heart, the day may come when you will receive the power of God and Buddha and your wish will come true.
Either way, it depends on your faith!
※  By the way, "Namuamidabutsu" introduced in the Paradise of the Amida – Nyorai is not a mantra. This word is a word in the sutra which means to depend on Amida – Nyorai and to thank.